Tracking Codes
---
Analytics/Metrics Plugin activates or de-activates tracking codes for website popularity statistics, visitor counter codes, etc. This code(s), if present, will be automatically inserted into the footer part of the pages of your website.
You can get visitor counter code(s) free from Google or StatCounter or similar services. You can also insert multiple tracking codes.
If you don't have tracking/analytics codes yet, then you should de-Activate the plugin.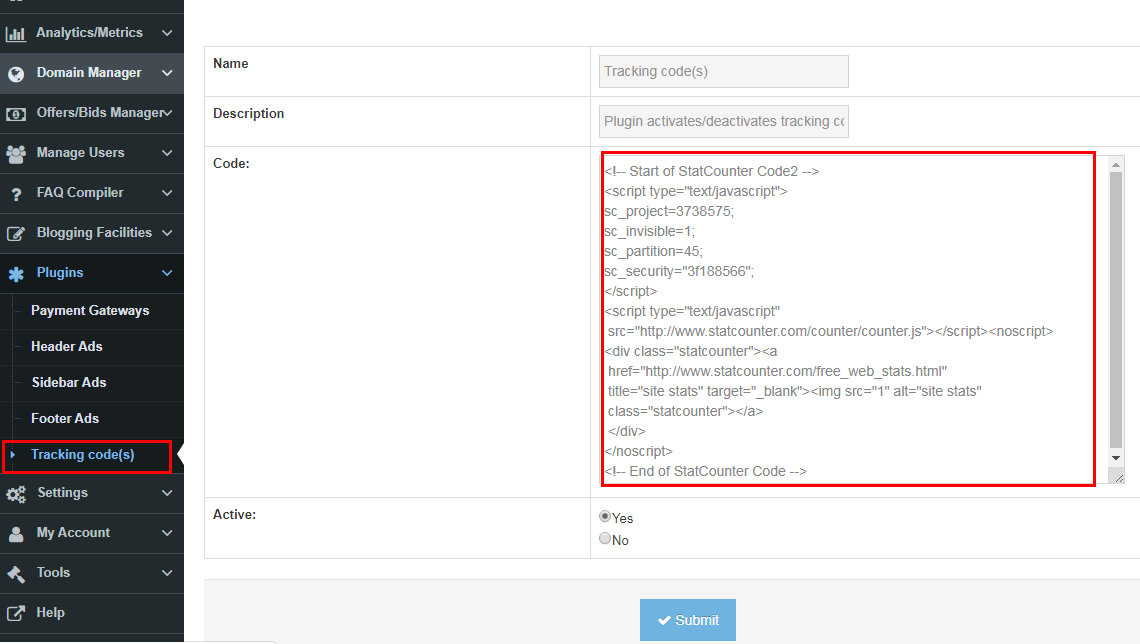 You should not confuse third-party tracking codes with
DNHAT
in-built
Analytics/Metrics plugins
for domain landing pages, aimed at measuring the effectiveness and how optimized the landing pages are.
---